Post by UnrealGecko on Apr 5, 2019 12:08:19 GMT -6
Seeing as Ronin made a post about him, I might as well do something like that, keep in mind my memory is pretty bad so I wont say exact years, but chronologically its something like this. Mike, would you mind checking the fire? Everyone else gather around

My very 1st gaming experiences came on those handheld brick games like this one: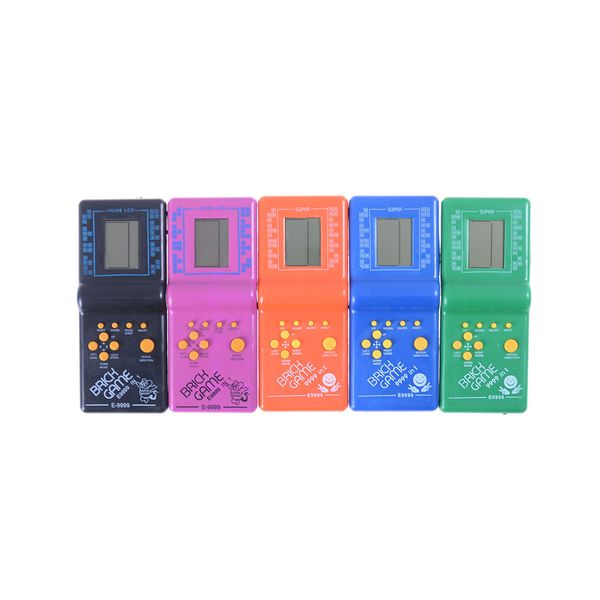 It had multiple games like a Tetris game, a Pong game, a brick breaker game and some more. It wasn't much, but I still remember 1 in particualr that had like a mini light on its side, that I thought was the best one.
After that, around when I was around 5 (keep in mind I was born in 1996) I got my 1st console, which was a so called famiclone that played NES games on these yellow carts. They often claimed to have like 70-in-1 or even 99999999999-in-1, but really it was like 10 games repeated over and over and over, darned liars lol
There were games like Super Mario Bros, Super C, TMNT, as well as Japan only games like the Kunio games (one of which is River City Ransom, but thats just 1 of many, as they had numerious sports spinoffs lol), Battle City, Road Fighter and many more. I had loads of fun on these, but there was a problem that the console came with a 9V power plug thing, which heated up quite quick. Had to replace it numerious times lol.
Anyways, aged 7, I got a real Playstation 1 with Spyro 3 and a few other games. The only drawback was around here, we had games mostly in Russian language. It was mostly just the regular games only all the text and even the voice acting (which ended up hilarious at times), were in Russian and in some cases the cutscenes were cut entirely.One of the games I got was Gex 2. A year or so later, my dad brough home a PC (I still have it to this day and play UT offline on it!!) Around the timeapt the school library I learned of the internet. My first registrations were my gmail (which I still use today), Runescape and Gamefaqs. The username? Gexas2. A "lithuanianified" name of Gex 2. Needless to say, I loved tht game a lot, even if I didnt understand half the jokes he would spout out LOL. That was also why Im still using a gecko theme around, I still have a Gex avatar in some forums. Anyway, fast forward some years, my dad brings home a whole bunch of burned CDs... And one of them happened to be a full install of UT, that booted straight from the disc (it was v400, only played 2 songs (mech8 and firebr) and took ages to load, but when it did I was having a blast!). Another year got by and I patched it up, put it on my computer and got to listen to the other songs

.
At around 2009-2010 I finally decide to register to ut99org and see whats new. During the time I learned how to install custom maps, voicepacks etc. And wanted to try my hand into mapping. The username changed to GEx as GE are my initials and Id still keep that Gex theme lol. Later years I change itagain to UnrealGecko, but in places I use UnrealGGecko with an extra G in it, cuz I thought Id start a youtube channel one day and the G would stand for Gaming haha.
So here we are today. Ended up releasing only 1 pretty crappy map (DM-XC-NaliTree for a 2012 mapping contest) and a few voicepacks. I do have multiple maps still in WIP though, but I just cant seem to find the time or motivation to finish them.Maybe one day...
Cheers!