Post by Terraniux on Feb 9, 2018 13:45:49 GMT -6
As I and Hook and all pirates currently aboard the ship,
We are making changes and improves to the site.
Let your voice be heard here. Let us know what you want / like to see!
I'll try to maintain a changelog. Here.
Hook, you can edit your changes in my post here as well. Use the edit button!
Changelog
9-2-2018
----------------------
Edited the news here.
Changed a few text / added a new little lines here and there. I've also hidden in a joke in there!
Changed ' titles and ranks '
10-2-2018
Added a pirate group! Yarrr
*unknown dates*
- Added Art annoucements
- + Submission topic.
15 / 4 / 2018
Updated news feed!
I will make this 4th pirateship better than ever. Hook the captain will give the good directions!
I will place easteregges and funny jokes over the whole site! Only real pirates will find them!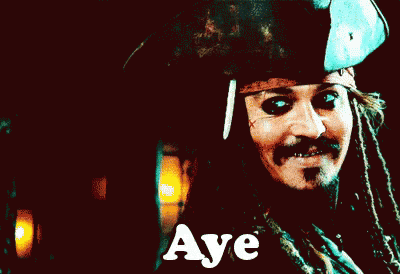 ===============================
Added "
Visitor's Section
" for Trial - 4/16/2018 <-(
Hook
)
===============================
7/10/2018 TERRANIUX
Changed background, old one was getting OLD. Haha.

This is refreshing!

===============================
22/07/2020
Changelog:
- New icons!

- Less text in general forum overview

- Different colors text, bars, buttons and links.
- Shortened the linkbar above, shrunk a fow LOOOONG names.

- Removed a bit over the over-excessive rainbow theme. -> Red borders, covered in green letters, containing text with fat blue letters..... etc.....
- Guesst, should be more invited, less overwhelming text.

This is my current course, after and during my studies I encountered that guests, users and sometimes even myself not even bothered to even scroll down down. Or even to visit a subforum.
This forum GREATEST treasure, might, knowledge and piratessss island! ....
Is also why guests , register, login and go away........
TOO much of everything! Our treasure is too big, the shininess of our gold blinds the people

I'm going to make the forum much more calming to the eye, to have better overview and not to be like ads on a page you didn't seem to visit in the first place.
More calming, more content as in CMM/UT stuff. (WE REALLY NEED TO FOCUS ON THIS)

This is my current course.
Hope results are appreciated so far.

--------------------------------------------------------------------------------------------
Update 27-07-2020
After a lot of testing and test-topics, with some help of the actual coder of certain things, we got it working!
- I introduce the new creature plugin!
This means, I'VE HAVE added "MONSTERHUNT", YES! AS IN THE game to the forum.

Whenever you create a thread in most "Offtopic" boards, you can add monsters! You can only attack it by replying!

So far there is only a few monsters, but there will be more! Funny, goofy and dangerous monsters! I will let EVILGRINS be in control too! WATCH OUT!

You die? You get banned of the forum! ( joke

)
So what did I more?!
- Added more clearance to forum, lessen the blinding colors.(not finished)
- The forum more calm to read.
- Icons
- ADDED NEW PROFILES OPTIONS.... FAVORITE MAP, WEAPON AND YOUR LUCKY NUMBER!
I aint even finished yet! hope results are to yeerrrrrrrrr likings!
Now onto sweeping the deck.
Terraniux